Gosh, I love when that happens! I am absolutely determined that 2015 is going to be our year to truly THINK before we act, and make sure we are continually working toward our future goals! As quickly as the past 30 years have gone, I am sure Dear Hubby's retirement is only a "blink" away! We are SO far behind in planning!
But, as least we are starting now and hopefully will get better each day at spending less, saving more and preparing ourselves and our home for the "golden" years.
FREEBIES...
For starters, I checked out my usual "haunts" on the internet. It is absolutely amazing how many freebies are available if you just know where to look!
This morning I downloaded a free eBook from
FaveQuilts
. I love free eBooks...such a GREAT way to acquire patterns without spending a ton of cash. I signed up on their site and am notified whenever there is another free eBook available.
Then I entered a whole bunch of contests at
The Giveaway Roundup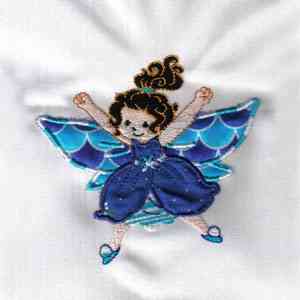 Since my sewing machine is also an embroidery machine, I am constantly on the lookout for free designs I can add to my collection. I recently discovered
Designs by Sick
This sight gives away a new design every hour on the :30, has a new "hunt" for a free design every hour, has a daily free design and a daily free design on facebook! Please note, you can get these freebies WITHOUT purchasing a membership!
I LOVE the blog "Little House Living". So many WONDERFUL frugal, "from scratch", handmade ideas are passed on by the fabulous Merissa! She is TRULY an inspiration! I signed up for the Little House newsletter here,
Little House LIving
Quite frequently Merissa will include a list of free eBooks for the Kindle. I do not own a Kindle, however the Kindle reader is free and can be used on your computer or tablet. When you are purchasing the eBooks (for $0.00) be sure to pay close attention to the price as the "free deal" does not last forever! I downloaded quite a few books today and have had SUCH FUN reading them!
MyPoints
I have been a member of MyPoints for several years now.
MyPoints
is a site where you can earn points by making purchases, doing surveys and searches, playing games, etc. Today I completed two surveys and several searches to earn points toward a gift card reward. MyPoints also sends emails with links to their associated sites. You can earn points simply by clicking the link, even if you choose not to purchase anything! I earned 5 points by clicking today's link.
Recyclebank
I also belong to a site called Recyclebank where I can read articles and complete quizzes to earn
points that can be redeemed for eGift cards.
Just a few days ago I cashed in my points for a Target eGift card. Tonight before I go to bed I will read a few more articles and take a few more quizzes to begin to rebuild my points.
Frugal Activities...
I started my day today with a cup of free coffee. Coffee is my life's blood, and FREE coffee really makes my day!
Last night I had another low sugar spell (yuck) and finished up a travel container of Glucose Tablets. I washed out the container last night and this morning it was dry enough to be added to my stash of crafty storage containers. I REFUSE to spend money on storage items unless I absolutely cannot meet my need with something free!
I raised the shades in my sewing room and kept the lights off. I don't need to be giving the electric company any more money than is necessary.
Since I wasn't planning on leaving the house at all today, I rewore my jeans from yesterday. I also slipped on the Crocs that I use as my slippers, saving wear and tear on my socks and shoes.
I sorted through some junk mail and stashed any card stock postcards or magazine inserts in an old gift bag I keep in my sewing room closet. These free mailers make GREAT hexies for English Paper Piecing. I purchased a hexie die for my Sizzix, well worth the cost when I consider that most of my "hexie papers" will now come from "trash"!
Yesterday I received a quilting catalog in the mail. I pulled the old catalog from my drawer, putting the newer one in its place. I then thumbed through the old catalog, scissors in hand, cutting out any color combinations or quilt ideas that I thought could inspire me in the future. I am using one of my son's old school notebooks to store these "ideas". I few small pieces of tape holds them neatly in place.
While going through my emails I could feel the sun shining on my face and could hear the birds singing outside of my window. An idea for a quilt popped into my head and I took a minute or two to draw a rough sketch of the quilt in my "idea" book. I often joke to my family that I will have to live to be 125 to finish all of the quilts that are floating around in my head (and now making their way onto paper, lol).
In the years since I purchased my first computer, I have printed out A LOT of non-critical information, designs, emails, etc. Only recently, however, have I begun to use the "draft" setting on my printer. Why oh why did I wait so long to adopt this practice?!? I can't imagine the amount of ink I have wasted over the years!!! Well, better late than never...I guess...
As part of our "downsizing" goals, I need to begin purging the entire house, including my sewing room stash! I have decided that every day I will try to sort through one container, one pile, or one drawer of "stuff". This morning I opened up a shoe box filled with "food" themed fabric that I had been given for free. I tossed a few scraps that were too miniscule to be of much good and found a few pieces of fabric that I could easily envision in a cute table runner for my kitchen. I began cutting useable pieces for blocks and will search my stash for some coordinating solid fabric to pad out the size and pull it all together. One box down...a ton more to go through, lol. I also found the remainder of the fat quarter bundle I used to make my Travel EPP/Sewing Kit. The fabric pieces were all tied together with a pretty ribbon, keeping all of the perfectly coordinated pieces together. TODAY I know that the fat quarters have been cut up for a project, but a year or two from now I may not remember. So I used a scrap of card stock to make a label that said "Partially Used", punched a hole in it and threaded it onto the ribbon. I can now store it with all of my other "coordinated" bundles, but will know with a quick glance that my fabric amounts are less than they seem.
So, it HAS been a thoroughly thrifty day...and I can only hope that I keep myself motivated and continue to add more and more frugal activities to my daily routine.